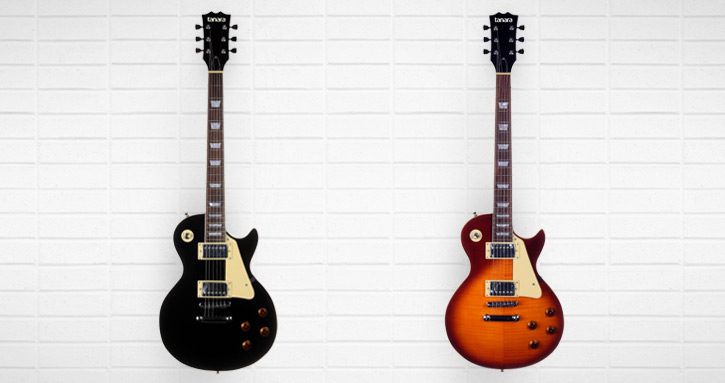 Why buy a Tanara Electric Guitar? And what is HH?
The Tanara electric guitar is built to provide beginning players a positive first guitar experience. The single cut away is a classic design and pickup configuration reminiscent of electric guitars that gained popularity in the 50s and 60s and is still popular today.  The two humbucker configuration (HH) provides expandable distortion, high output tone and crunchy sound. Find your sound with the pickup selector switch.  This style of guitar is synonymous with versatile music by 70's Pete Townsend, Black Sabbath and Bob Marley. The classic single cut electric guitar is versatile and sounds great.
Available Colors for the Tanara Electric Guitar HH.
Shape: Classic Single Cut HH
Models:
TLP100BK – Black
TLP100VS – Vintage Sunburst
MSRP: 299.99
Also available in an electric guitar package.